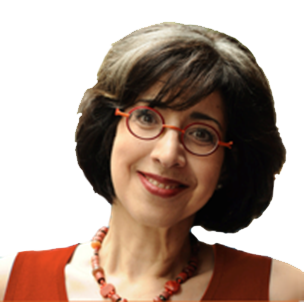 Meet Your Guide…
I'm Bonnie Mincu, Senior Certified ADHD Coach and founder of Thrive with ADD. I'll be your guide through this journey to Self-Mastery.
I started Thrive with ADD in 2001, coaching private clients with ADD / ADHD. I've since developed many resources, tools and courses on ADHD challenges, and I look forward to sharing these with you.
The Vision behind Productivity Pathfinder
A step-by-step system for adhd self mastery
I created Pathfinder as a membership-based program in order to provide you with affordable, no-pressure, step-by-step training towards achieving mastery over yourself, with confidence that you won't be undermined by some of the more frustrating traits of ADD / ADHD.
Pathfinder is a program of training, guidance and community. You can avail yourself of all of the many resources, or just a few… whatever is most suitable for you.
The lessons are truly intended to be self-paced. As a continuing member, you aren't under the time constraints of a more intense course. Although a new lesson opens to you every two weeks, there's no requirement for you to follow that schedule. Give yourself time to practice and don't hesitate to ask for suggestions in implementing what you learn.
Please take a few moments to follow the brief steps suggested here, and learn about the many features of Productivity Pathfinder that will make your experience most valuable.
Click the CONTINUE button to progress through this Welcome section.
Live Webinars

Attend

Office Hours

Work It

Sessions

Lessons

Personal Inventory

Accountability Buddy

Community

Forum
text…